GeneCentric's rT(I)ME Explorer Platform
Unwinding the complex Tumor and Immune MicroEnvironment (T(I)ME) to translate tumor biology insights into actionable genomic signatures of drug response and new target identification. Our RNA-based rT(I)ME Explorer Platform builds upon pioneering RNA-based genomic-defined cancer subtypes and immunogenomic innovations.
The rT(I)ME Explorer Platform is designed to characterize tumor biology in a manner that enables optimal targeting of therapeutic compounds through the combination of gene expression data with disease-related molecular pathways and immune cell expression to identify therapy response signatures using advanced computational biology technologies.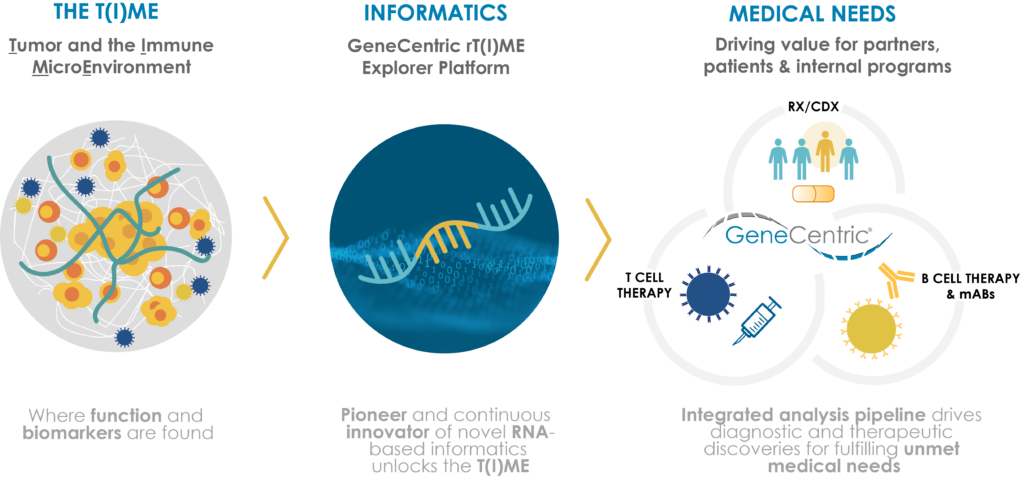 LEARN MORE