The Fibroblast Growth Factor Receptor Predictive Response Signature (FGFR-PRS) aids in the identification of patients with FGFR-activated urothelial cancer who are candidates for treatment with an FGFR inhibitor.
FGFR-PRS is a multi-gene RNA expression test that may help identify a larger population of patients who may achieve greater clinical benefit from FGFR-targeted therapy than currently available fusion- and/or DNA mutation-based tests do. This test is currently in development with diagnostic partner Labcorp for patients with a primary diagnosis of urothelial cancer and is also being explored for pan-cancer use.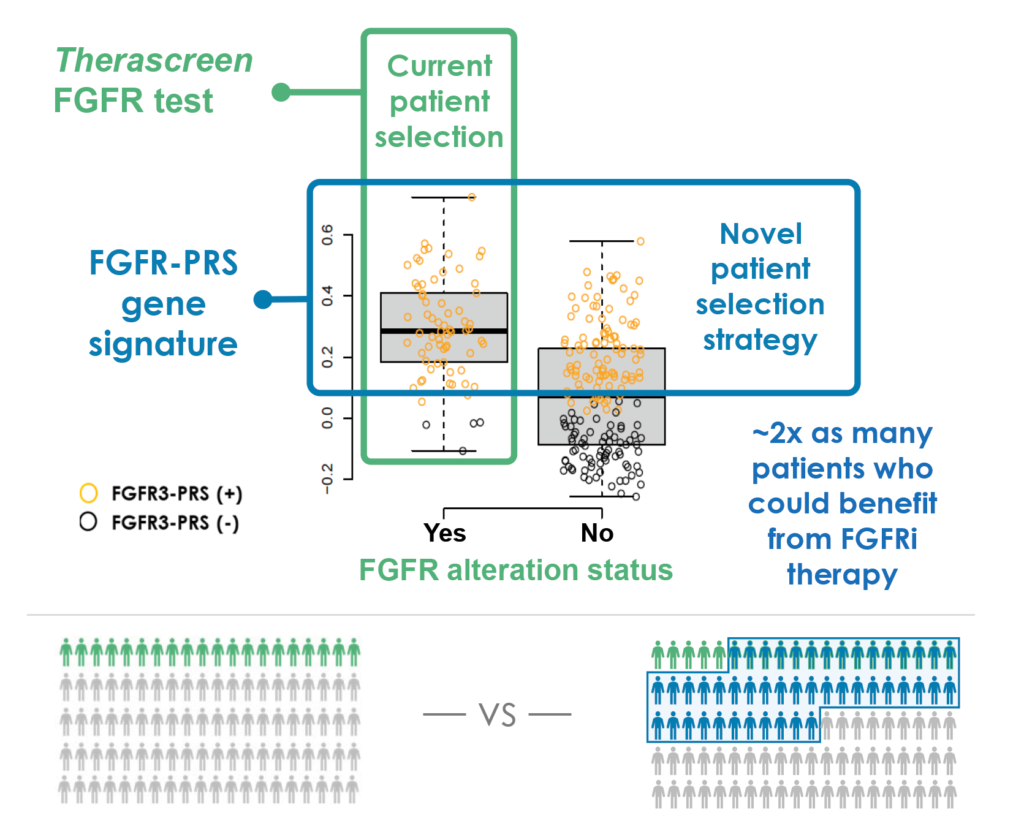 Alamance RWE Study: Initial establishment of test clinical utility
The Alamance study is a GeneCentric-led prospectively designed real-world evidence study aiming to provide further clinical and analytical validation of our FGFR-PRS. The study is being conducted with several collaborating medical centers, including Memorial Sloan Kettering Cancer Center and the University of Wisconsin – Madison Carbone Cancer Center. When fully enrolled, the study will encompass 250 patients with locally advanced or metastatic urothelial (bladder) cancer treated with FGFR-targeted therapy (e.g., erdafitinib) or other standards of care (e.g., anti-PD-(L)1 or platinum-based chemotherapy). The Alamance study will include the largest retrospective cohort of patients treated with FGFR-targeted therapies to date. For more information see the related press release announcing the study initiation.